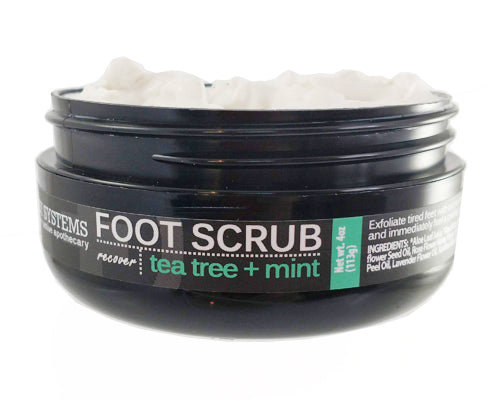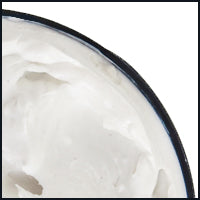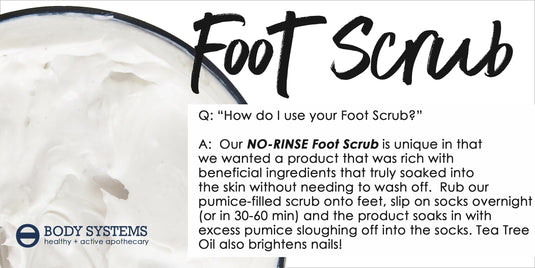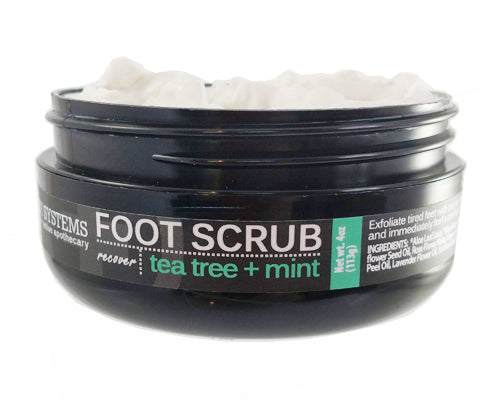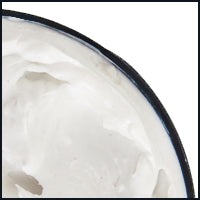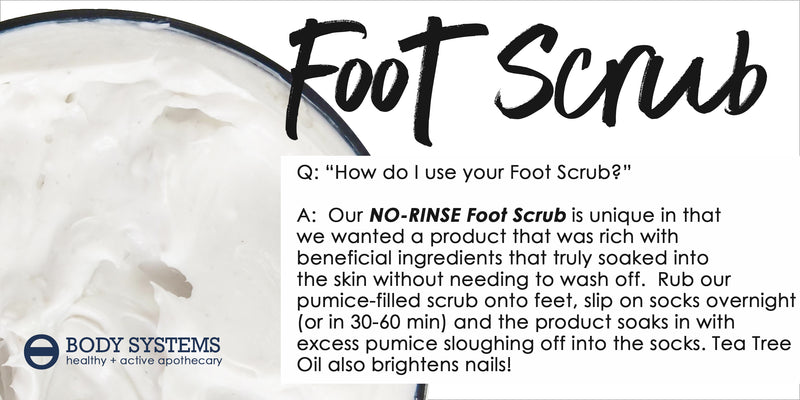 Happy Feet :)
I have very tired and calloused feet. The consistency of the foot scrub is so nice - whipped and light feeling! On my feet, it's creamy, gently exfoliating, and refreshing all at once! I love it - so easy with no rinse and just letting the scrub and your socks do the work! This is my favorite foot scrub ever.
Don't have to rinse it off!! :)
This quickly became one of my favorite body products. A foot scrub that you don't have to rinse off!! How cool is that? I never enjoyed giving myself a pedicure because it's time consuming and messy. But this is scrub is so quick and easy! You simply rub it on your feet, put socks on, and let it do it's thing. I use it before bed at night, which is a mini pedi while you sleep.