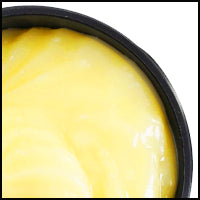 After finding this face balm I just can't live without it!! I suffer from eczema and have struggled finding the right lotion for my face until now!! It does amazing in winter and all year round.
The carrot and avocado facial balm is exactly what I needed. It really gets deep into my skin and makes it super soft! Highly recommend!
It's dreamy isn't it!?? So healthy for the skin and we put no fragrances so it's perfect for everyone as a deep moisturizer! Thank you for sharing!!
Love the balm, especially with the dry air and cold winter!